On Saturday, April 1st 2017, AIGA Indy held our annual Student Portfolio Review at DeveloperTown's amazing space in Broad Ripple.
About 25 students and 25 professionals came out to spend time mingling, networking, and talking about design portfolios. Students received feedback and advice from practicing design professionals. Six awards were given out to deserving students with exceptional portfolios.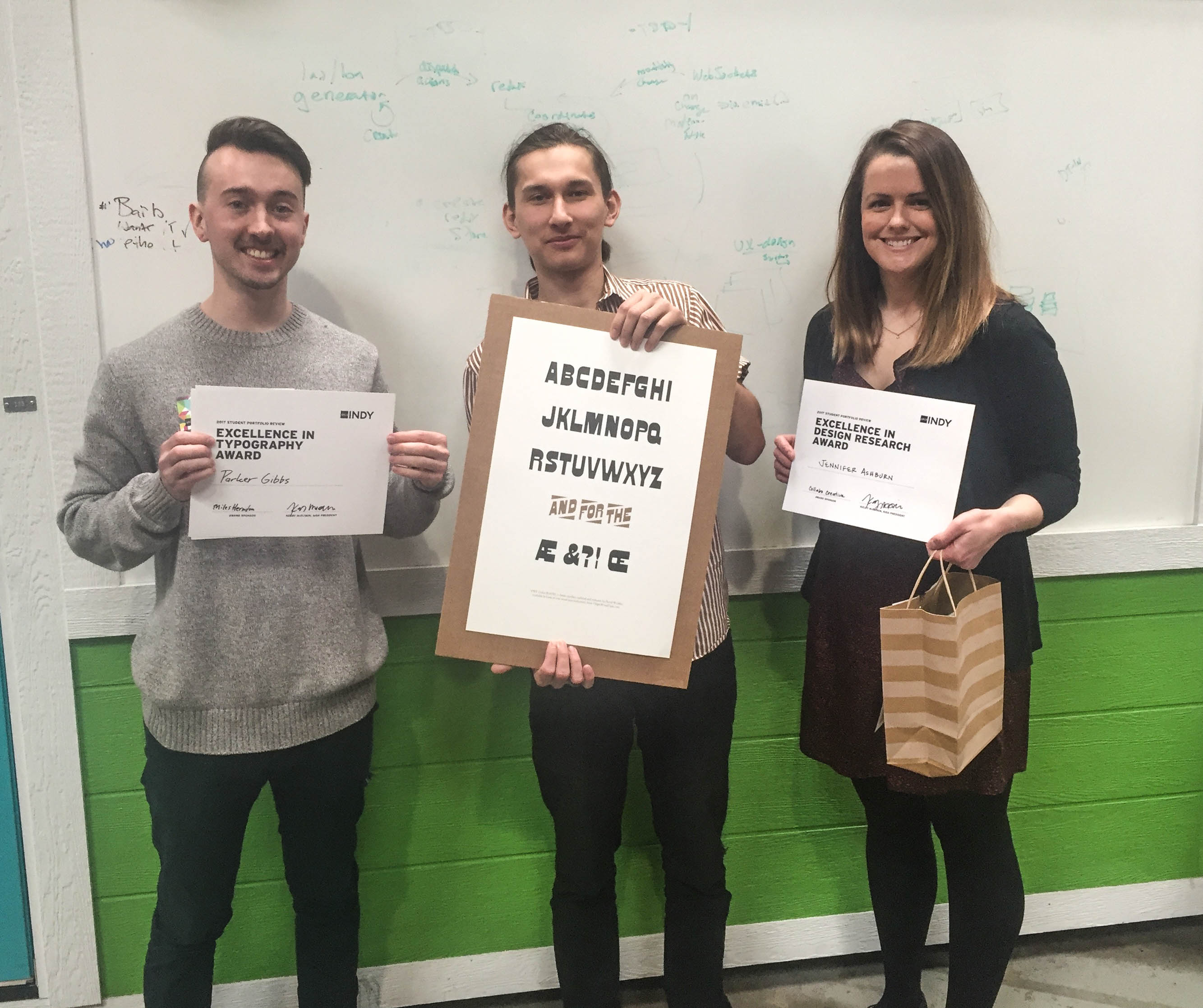 3 Seniors from the Herron's Visual Communications Department. Students from left:
Anthony Carranza, Parker McCullough, & Jennifer Ashburn
A big THANK YOU to goes to our professional design community, who put a lot of time and thought into reviewing the student's work and sponsoring unique awards in the following categories:

And special thanks to our sponsors, DeveloperTown and Collabo Creative, for providing the space and the tools to make this year's portfolio review a success!

Be on the lookout for our "Everything's a Prototype" portfolio and panel event in December! Students and professionals alike can come with any kind of work-in-progress for a chance to get feedback from one another and speak with a set of practicing designers and educators in our panel discussion.
• • •
Like what you read? Check out more events and blog posts from AIGA Indy. Find us on Twitter, Instagram, and Facebook.