Creatives in Color | Event Series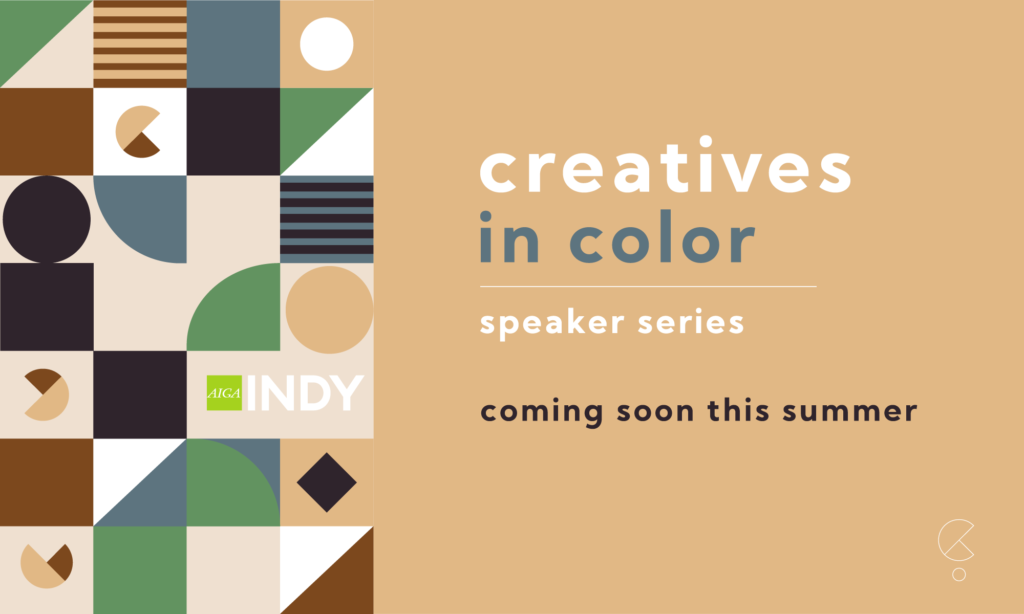 ---
About Creatives in Color
Creatives in Color is a speaker series that spotlights and celebrates people of color in the Indy community. We want to give diverse creative professionals in higher and more visible positions a platform to share their experiences – in hopes of motivating and inspiring other BIPOC creatives in our community.
Each speaker will present their personal experience navigating their career path as a Creative in Color. They will share any adversity they may have faced and how they overcame it. We want the audience to be inspired but also informed. This series is where creativity will meet inclusivity and invoke change for the better.
Event Series Line Up:
2023 Dates Coming Soon!
Why Creatives in Color?
From our perspective, the Indy creative community lacks BIPOC representation. However, we know diverse creatives are out there, and we want to provide a safe space for all creatives to gather and share their experiences (similar or different). By curating a space where people can come together and spark healthy dialogue, we hope to make the Indy community more diverse and inclusive.
We hope that having underrepresented creatives speak about their career experiences will allow other BIPOC creatives to feel supported and more connected with our community. We worry that people of color might think they don't have the opportunity to succeed in our creative industry. By spotlighting designers of color who are successful and pushing norms in our community, we hope young BIPOC designers will feel they have a place in our community and a support system here.
---

Thanks to our partners for making this event possible.

---
---
2022 Speakers
---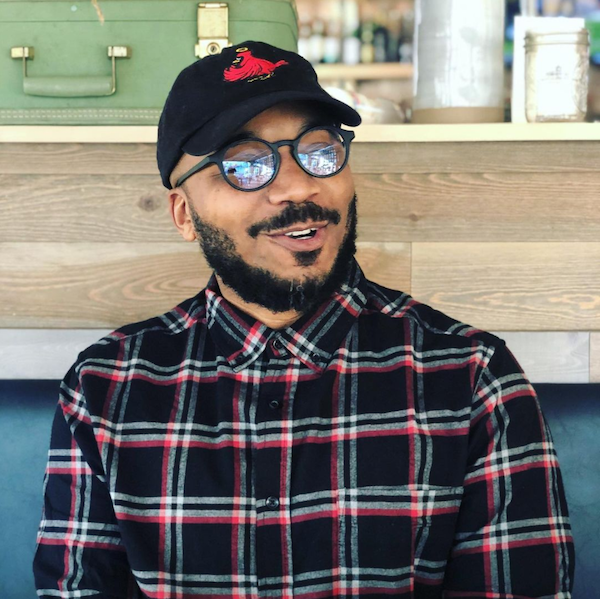 Byron Elliott | Illustrator and Senior Art Director at CVR
Coming from a family of artists, Byron always had a knack for design and illustration. He studied graphic design at The Art Institute of Indianapolis so he could channel his passions in a practical way. The thing he's the most passionate about is the idea of creating something from nothing. Whether it be through illustration, branding, layout or user interface design, he believes himself to be more than capable in aiding you in your search for a desirable end result.
Byron has been working as a freelance designer since 2007 and has had agency experience since 2011. He has had the pleasure of working with such brands as Rolls Royce, Pattern, Siemens, Airstream, The Pacers and Clustertruck. Byron is the Senior Art Director at CVR where he designs everything from websites, marketing collateral, events, brands and illustrations. He is also the Creative Director and Co-Founder of lifestyle brand Blacksheep Collective, where he illustrates and designs every product, dropping a new collection of apparel each season. Byron lives and works in beautiful Indianapolis, Indiana with his amazing wife, April, and 3 super energetic boys, Ben, Alex and Kendall.
---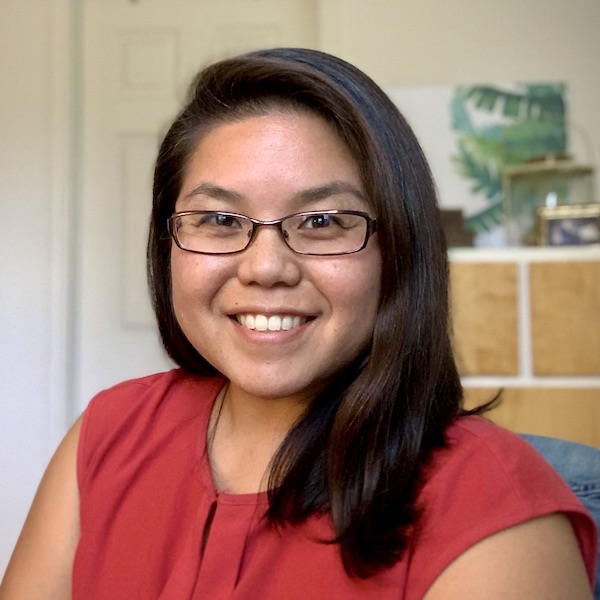 Terri Wada | CEO and Co-Founder of Collabo Creative
Terri Wada is CEO and Co-founder of Collabo Creative, a service design company located in Indianapolis, Indiana. As both an educator and practitioner in the field of design thinking and human-centered design, Terri has built her company and career around understanding people in a way that goes deeper than numbers by leveraging design research and applied ethnography to co-create better futures with people rather than for them. Terri's work and research have gained both national and international recognition through publications, presentations, and a personal invitation to share and facilitate her approach to design thinking at the Pentagon with the U.S. Army.
---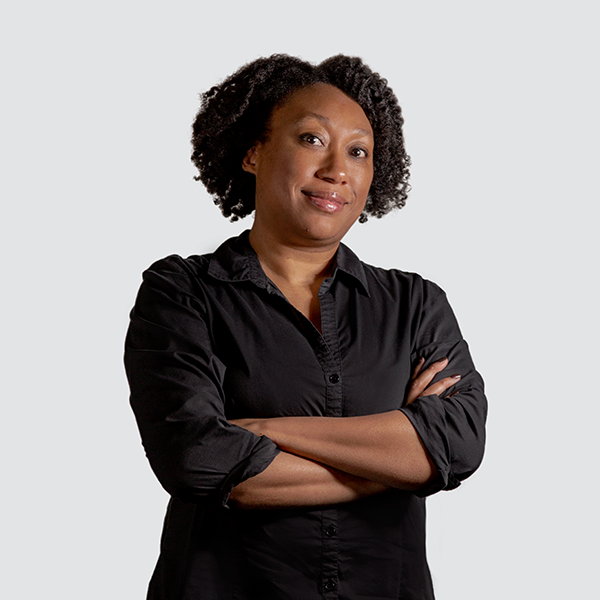 Sharmin Kent | Manager, Content Strategy Lead at Studio Science
Sharmin Kent leads content strategy at Studio Science, a design and innovation agency in Indianapolis, where she focuses on crafting engaging, powerful client stories.
Sharmin attended Indiana University – Purdue University Indianapolis, where she earned bachelor's and master's degrees in literature. She studied the history of popular fiction, science fiction, and fantasy.
Prior to joining Studio Science, Sharmin educated students at Kenzie Academy and Kelley School of Business. She also spent a decade in the Indy martech and SaaS community, leading content creation and strategy for a number of startups and scale-ups.
Sharmin lives with her family in Noblesville. When she's not working, she's reading, or cooking, or having dance parties with her son, or actively being a music snob.
---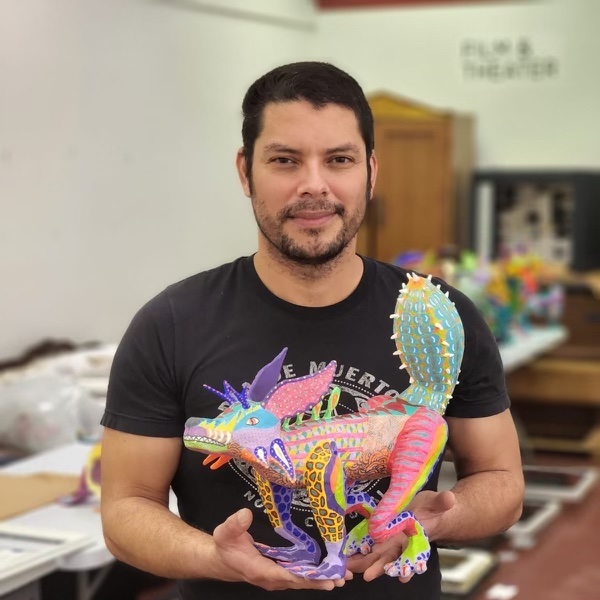 Eduardo Luna is an Indianapolis-based social practice artist, cultural promoter, and advocate for Mexican identity and Latinx culture. Since 2012, he has been curating events featuring Mexican and Latinx artists for cross-cultural audiences. Luna hails from the state of Guerrero, the city of Acapulco, in the Costa Chica region of southern Pacific Mexico. As a child, he and his parents and brothers would travel to rural towns for traditional festivities. The big sounds of brass, bright costumes, exuberant dance and street pageantry made a lasting impression on him. This was Luna's first contact with traditional Mexican cultural celebrations, often mixed with European religious traditions. In his household, he was surrounded by creative people, including a brother who carved wooden figurines and toys, and another brother who was gifted at drawing. Luna knew he too wanted to do creative work.
At age 14, Luna's family migrated to central Illinois, where his father got a job at a broom factory. In high school, Luna enjoyed art classes and the encouragement of an art teacher. Since his family did not consider art to be a subject worthy of college study, Eduardo earned a B.A. in Media Arts & Science from IUPUI in 2009. He soon realized he did not want to spend his career sitting in front of a computer editing videos. He turned to the hospitality industry, home to many starving artists. After working in the industry, he met his future wife, Emma Mahern, and moved to the Pilsen neighborhood of Chicago, incidentally, nor far from the National Museum of Mexican Art.
---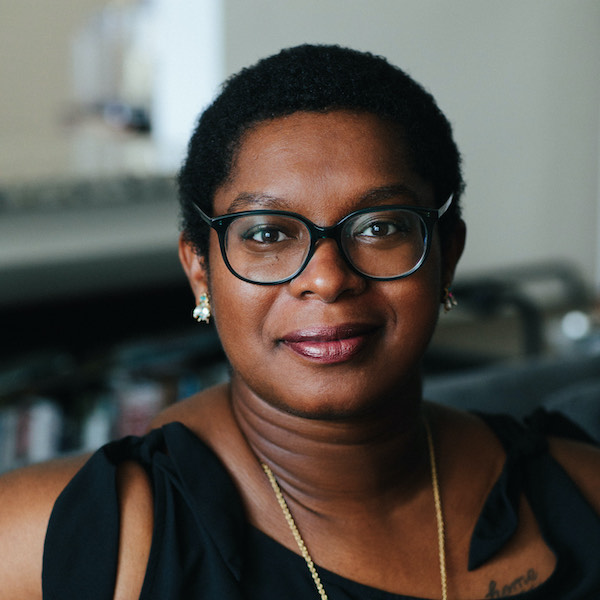 Ashley C. Ford's New York Times best-selling memoir, Somebody's Daughter, was published by Flatiron Books in June 2021. Ford is the former host of The Chronicles of Now podcast, co-host of The HBO companion podcast Lovecraft Country Radio. She currently lives in Indianapolis, Indiana with her husband, poet and fiction writer Kelly Stacy, and their chocolate lab Astro Renegade Ford-Stacy.
Ford has written or guest-edited for ELLE Magazine, Slate, Teen Vogue, New York Magazine, The New York Times, Domino, Cup of Jo, and various other web and print publications.