AIGA Indy was proud to host Erik Marinovich for our Speaker Series event in April. His talk included everything from rap lyrics and break dancing. He walked our members through his history and how his crew was a driving force that helped shaped his career.
The relationship between street artist and lettering was on full display during the talk. Erik explained how sampling can be a great source of inspiration, but it can also cross the line into "straight up" plagiarism. (Always remember to give a shout out to your design inspiration!) Our members got a peek inside the creative process Erik takes when creating his amazing lettering projects. This includes the experimental projects that would eventually turn into client work with big brands like Sprite.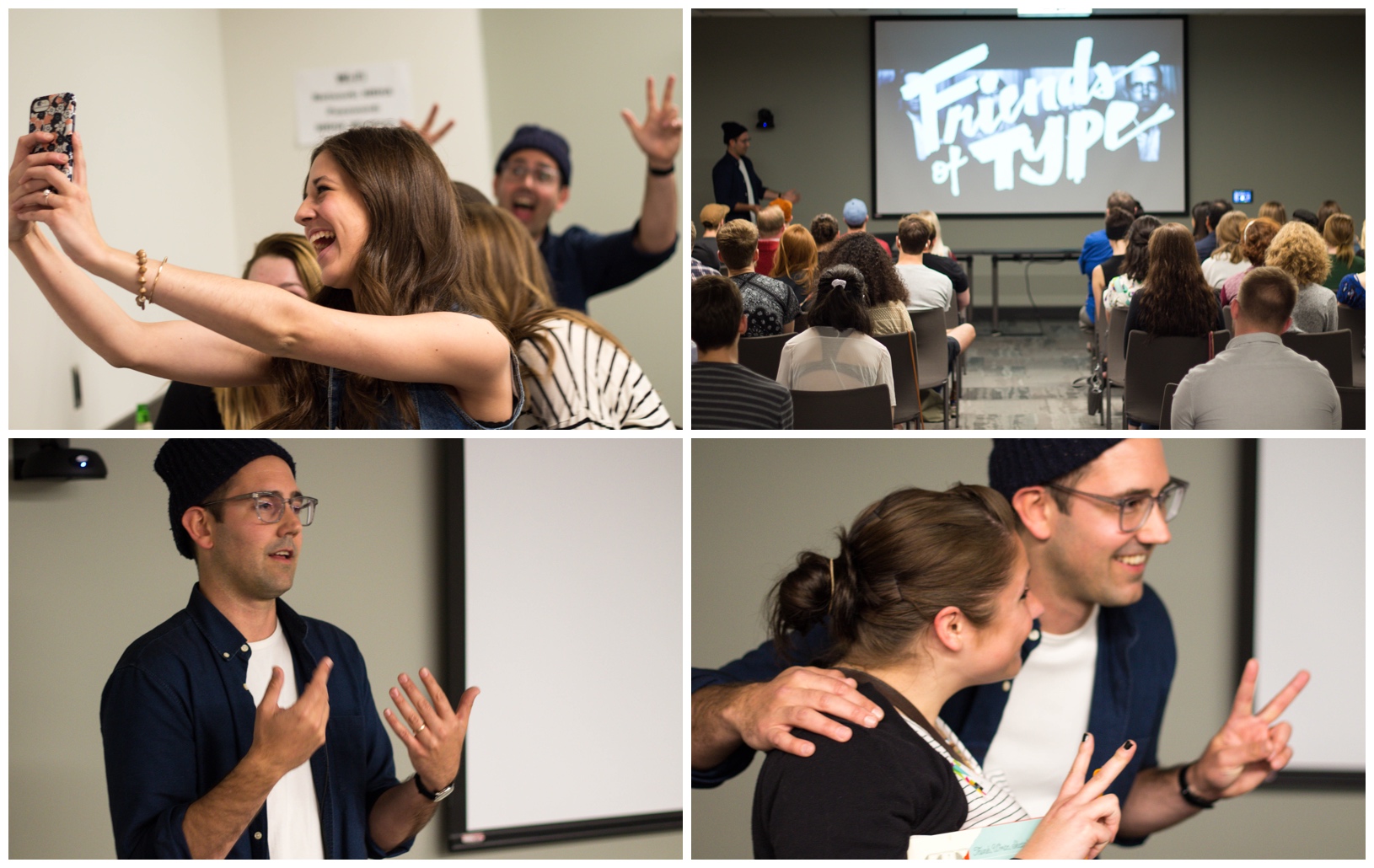 Erik talked about the idea of experimenting and pushing the boundaries of one's personal style. We learned how he became interested in certain styles and where those styles came from. Everything from breakdancing to rap music seems to drive the creative spirit of Erik's work. We also found that experimenting, as with client work, has its ups and downs. It's easy to feel as though you're not good enough and compare your work to someone else's. However, forming a crew of people who inspire and push you — or even sharing a studio with another talented designer, like he does with Jessica Hische — will help you stay positive and expand your skills. Erik and three of his crew created "Friends of Type," a project Erik explained as being the thing that pushed him to pursue lettering full time.
What did you think? Is country music more your creative jam? Let us know what your favorite part of the event on social media or at our next event.
From our crew to yours, see ya at the next event!
And special thanks to our partner FUSE and sponsor NRHA for providing the space!

• • •
Like what you read? Check out more events and blog posts from AIGA Indy. Find us on Twitter, Instagram, and Facebook.