Our first CHAT of 2016 is all about tackling UI/UX. 
UI/UX (user interface design / user experience design) has grown rapidly as a crucial tool in design and business, and since tech plays such a key role in user-centric design, we've rounded up some of Indy's best to talk about how they implement UI/UX in their work.
Our line up of speakers includes the SAAS-savvy, code-free app developers, and UX-perts. (See what we did there?) Join us and leave with a better handle on user experience—and a few tricks to design withdevelopers in mind. Find out more about our speakers below:
MEET THE SPEAKERS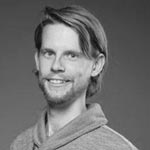 Justin Kime, Director of Product, DyKnow / UX designer for Salesforce
Justin Kime is the Director of Product at DyKnow. Justin grew a passion for building products and services that people enjoy using and help them in their daily lives. He has an extensive background working with new ventures within large organizations—even building a few brand new businesses.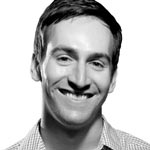 Justin Zalewski, Design Lead, Studio Science
One of Studio Science's design leads, Justin Zalewski has improved UX design for both both small start-ups and established organizations, including Tinderbox, Return Path and Salesforce.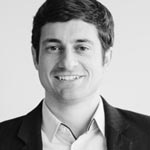 Grant Glas, Founder & CEO, App Press
Grant is an Indiana native and the CEO & Founder of App Press. As a former art director with expert knowledge in creative tools, Grant and his team built a unique design-first solution to create mobile apps. The very first app Grant ever created went viral and landed on the homepage of the App Store. That success lead to the creation of App Press. Since founding App Press, Grant and his team have built hundreds of award winning apps and recently partnered with Apple for the launch of the iPad Pro.