Welcome Illustrator and Designer, Tad Carpenter to Indianapolis. 
Tad Carpenter, is a designer, illustrator, author and educator. Carpenter co-runs the design and branding studio, Carpenter Collective, with his wife, Jessica. Tad celebrates the power of play and embraces that the harder he works the luckier he gets. Tad will share his story from his Midwest roots to growing up as the son of an art director to how ultimately riding in a Ferrari changed his life forever.
Tad was lucky enough to grow up the son of two artists smack dab in the middle of the midwest. His father is an illustrator and has been a creative director for Hallmark Cards for nearly 40 years. Tad Carpenter and his studio Carpenter Collective's overall approach to branding, strategy, and design have gained wonderful clients ranging from Target, Macy's, Coca-Cola, Rayban, Nick Jr, MTV and Adobe. Tad's work has appeared in numerous publications and he has written/illustrated over a dozen children's books in the market today. Since 2009, Tad also teaches Graphic Design at the University of Kansas. CARPENTERCOLLECTIVE.COM
Tickets include FREE beer and snacks
Event Location: 

NRHA Office, 136 N Delaware St, Indianapolis, IN 46204. - Garage or street parking encouraged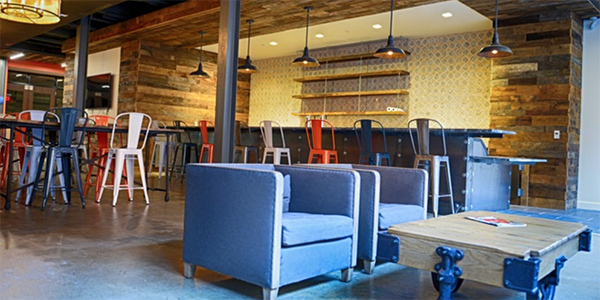 SPECIAL EVENT
Tad will also be the guest at the [FUSE] SESSION event the next day (August 26, 9-5). During the [fuse] SESSION, you will explore logo concept sketching and learn to sketch and concept fast. They will begin with conceptual exploration, learn how to take one of those ideas to final and in the end, each participant will walk away with a knowledge for developing a logo, brand identity and at the least one final mark.
THANKS TO OUR PARTNERS