With the launch of Section 127 in 2015, parent company Sport Graphics realized a long-time objective: establish a full-service creative and marketing agency. Section 127 brings a wealth of experience in branding, campaign management, environmental design, print and digital executions, and publications to clients in sports and entertainment, retail and event arenas across the country.
Using many of the capabilities we apply to client work, we designed, built out and moved into our new home in downtown Indianapolis the following year. This effort was led by our environmental design team with input from stakeholders throughout the organization.
The studio was created to facilitate our creative process, foster collaboration and maximize our ability to work side-by-side with our clients. In addition, it was intended and operates as a showroom for our environmental design efforts.
During the AIGA Studio Tour, you'll see an open environment concept, augmented with many uniquely themed spaces for focused work and small- and large-group interaction. You'll notice artisan-crafted furniture created specifically for us and a gallery that showcases pieces that inspire our team and our partners. But the space isn't all about our work. As you move through the space, you'll notice our commitment to our staff and community through the inclusion of shower facilities, bike storage for those who choose to commute on two wheels and local craft beer on tap.
Look around. Hang out. Grab a beer. Enjoy our home.


PARKING:
We've arranged for free parking in the Job Site Supply lot, located off Missouri Street to the west of Lucas Oil Stadium.

If you would rather park in a covered garage, there is hourly parking available in the garage adjacent to the Comfort Suites. It's accessible from Henry Street between West and Missouri Streets. From the garage, walk north on West Street and turn right (east) on South Street.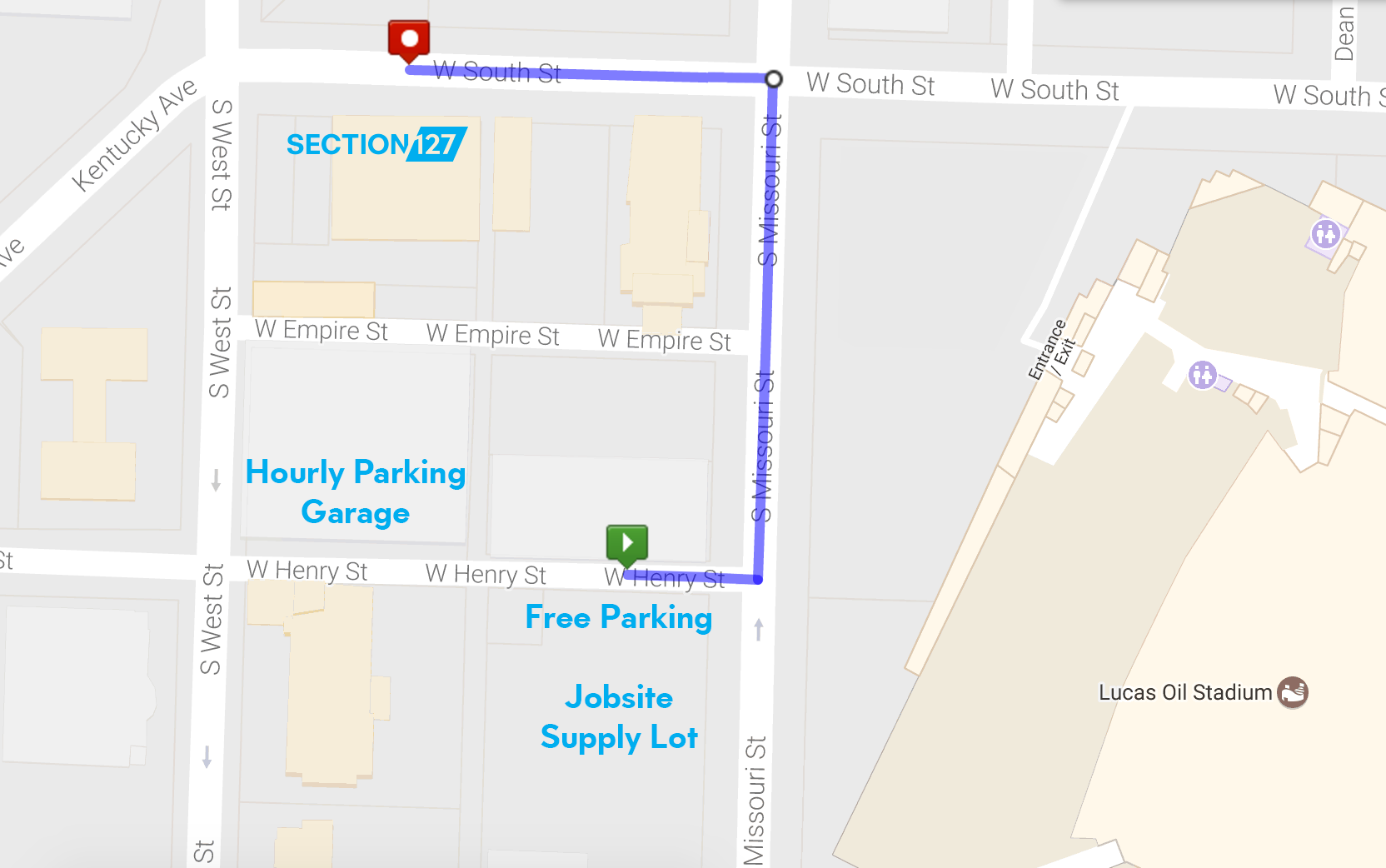 THANK YOU TO OUR STUDIO TOUR SPONSOR: