By: Justin Muse, Communications Chair
As I sit here… I can't help but think about the relevance of Martin Luther King Jr. (MLK) day during what feels like the darkest time of my generation. For some reason, as a country, we keep forgetting that over 50 years ago, MLK fought for equality and made so much progress. However, it seems like we are constantly going backward. There's an irony given that Martin Luther King Jr. once said, "Hate cannot drive out hate; only love can do that." Yet, the world around us tells a different story. As of late, it seems like we are swallowed and consumed by hate. Not only does this hate exist in the presence of our fight for equal rights, but it has also been echoed in the arts and how others perceive us since the civil rights movement. 
In the wake of his assassination, art museums and institutions started to quickly provide tributes, with one being the New York Museum of Modern Art (MoMA). The MoMa's exhibit, "In Honor of Dr. Martin Luther King" exhibit was the first to pay tribute to Martin Luther King's legacy, including works from leading artists at that time. This started a domino effect because many organizations started to realize the importance of diversity when it came to art. It begs the question: Is black art only "popular" or deemed important when it's traumatic? This domino effect can be directly tied to Dr. King's assassination.
Black artists rarely get the exposure and/or accolades compared to non-black artists because the media is consumed with representing black trauma and oppression rather than a celebration. If you turn on the news, log into social media, or even look outside, we are constantly portrayed as violent aggravators. 
Taking a look at a popular Times cover from 2015, this cover image captured the protests in Baltimore after Freddie Gray's death. The title "America, 1968  2015" was used to illustrate nothing has changed since the days of the civil rights movement. The cover had recently begun to resurface again and was shared on social media after George Floyd's death, yet this time 2015 was crossed out, and 2020 replaced it.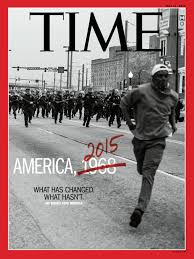 There is even more art of the same nature but centered around the Black Lives Matter movement.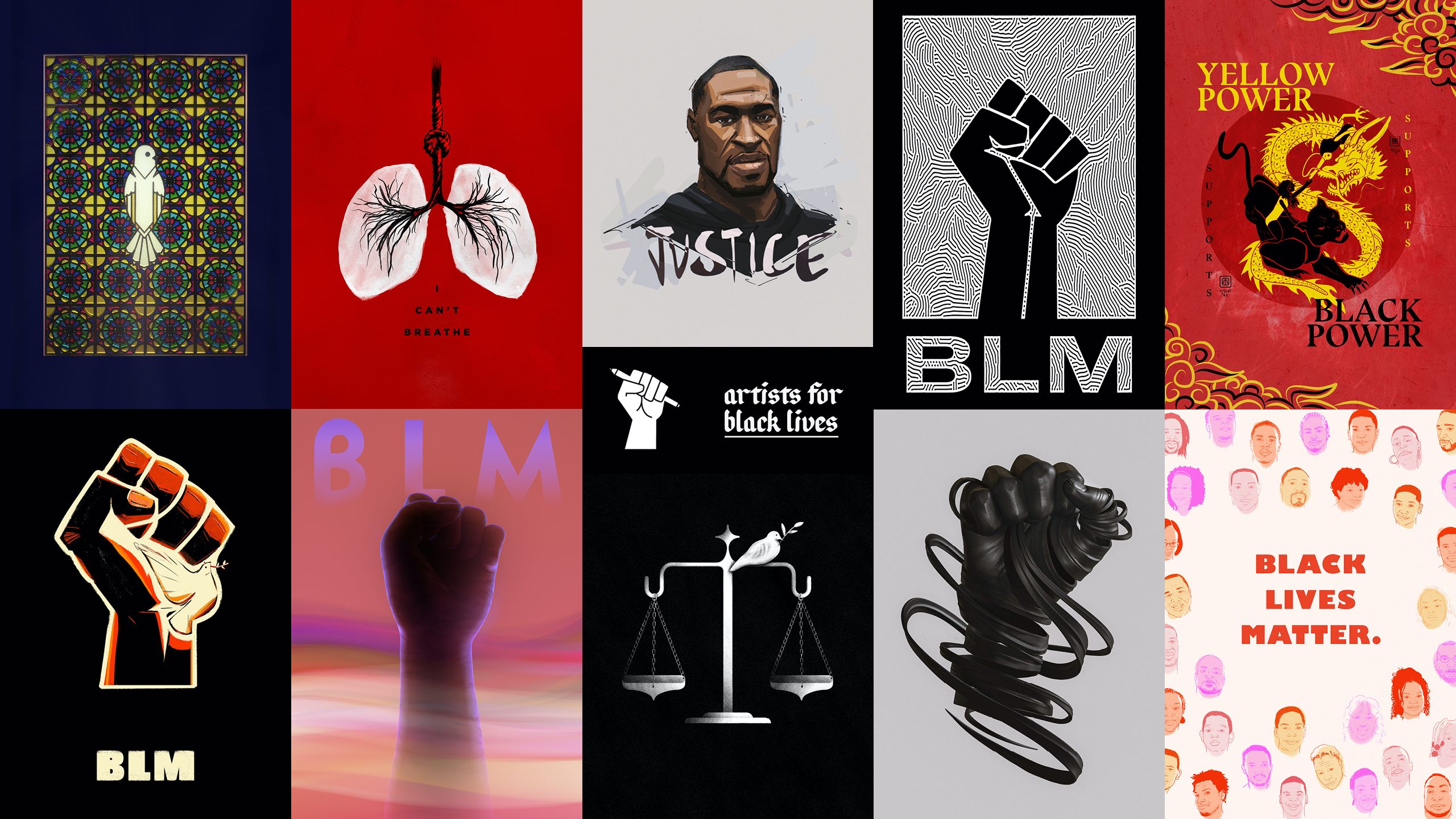 (source: https://www.themill.com/stories/artists-for-black-lives-fundraising-for-the-blm-movement/)
As you look through each of the images above, you can't help but notice they are all centered around our need to still fight for equality and justice for people of color. This goes back to my question: are people of color only paid attention to when the subject matter is traumatic? 
Please, don't get me wrong. All of these images are extremely powerful, and some are even created to help raise money for organizations supporting Black Lives Matter. With that being said, we must be more aware of black art even outside of the social issues and traumatic experiences. I don't want people only supporting and appropriating our culture when it's convenient for them. 
I implore you to continue to support black art and business and also to explore black art and artists that aren't centered around trauma and oppression. Black culture is so much more than the pain that is often on display.
Also, ask yourself: how, on this day, will you continue Dr. King's message and serve your community?