Have you ever gone to a new city and wondered where all the local artists are hiding out? Wouldn't it be awesome if there was a quick guide to let you know where all the local art is? Well, lucky us! Jordan Lee Thomas has created that resource for Indianapolis.
Jordan Lee Thomas, an advocate for our local art community, earned an Art History degree at Ball State, and currently has her own Marketing and Social Media Consulting Agency in Indianapolis (Kythe Consulting). Before she started consulting, she was a project manager at Big Car Collective, where she built friendships and connections in the local Indianapolis art scene. Those connections help her stay in the know with the emerging, grassroots, and experimental visual art community.
Jordan wants to give local artists a place to promote their art, as well as create a place for artists to connect. That's why she founded Indy Art Scene (IAS), a start up organization that highlights local–and, sometimes, not-so-well known–artists of Indianapolis via its website and Instagram account. The organization now has a hand full of volunteers, who are just as passionate about supporting our local arts community.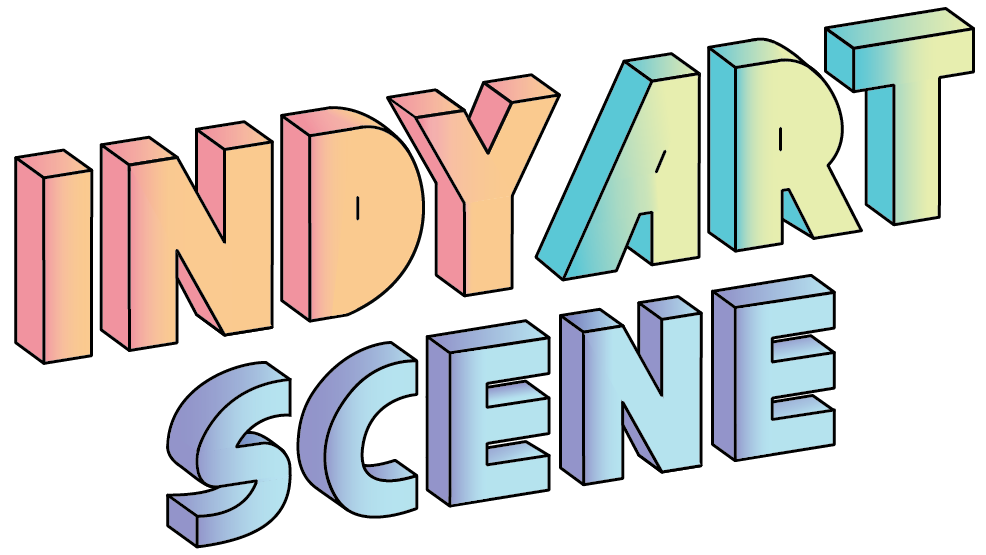 Admittedly Jordan didn't think Indy Art Scene would get as big as it has become. IAS started as an Instagram account that allowed Jordan to hone her social media marketing skills. She kept it a secret from her friends for some time. As it started to gain popularity, her friends started to wonder about the creator of the account–especially since IAS always seemed to be posting about events that they were going to–so she finally spilled the beans. 
One of its popular features is the First Friday Round Up. Jordan personally gathers all the First Friday art show lineups and compiles them on the IAS instagram stories. It may sound like a daunting task, but her passion for art advocacy keeps it a priority for her. She wants IAS to be the go-to resource for artists, art enthusiasts, business owners, and collectors to discover the emerging, grassroots visual and multimedia scene in Marion County.
Indy Art Scene's latest initiative is Indy Mural Fest, which takes place the weekend of October 25-27, 2019. Following the recent conversation regarding public art in Indianapolis, Jordan is teaming up with two local artists Nick Smith and Levi Jamison to crowd-source funding and find city-wide wallspace for over 35 artists to paint murals. The goal is to create a connection between local businesses, who are looking for artists, and local artists, who are seeking new opportunities.
They're doing it for the artists.
Photography by Emily Hurley
---
Are you interested in being our next local spotlight? Drop us a line to let us know why.