In honor of Black History Month, every Friday in February AIGA Indy is showcasing a different black creative in the Indy community. For our first spotlight, we would like to introduce Matthew Cooper.
Catching Up with Matthew Cooper
Visual Artist, Educator
Born & raised in Indianapolis, Indiana
Social Media : IG – Matthew_ecooper | FB- Matthew Cooper
How would you describe your work and creative process?
MC: I would describe my work as storytelling/ positive narrative of African & African American beauty, history & resilience.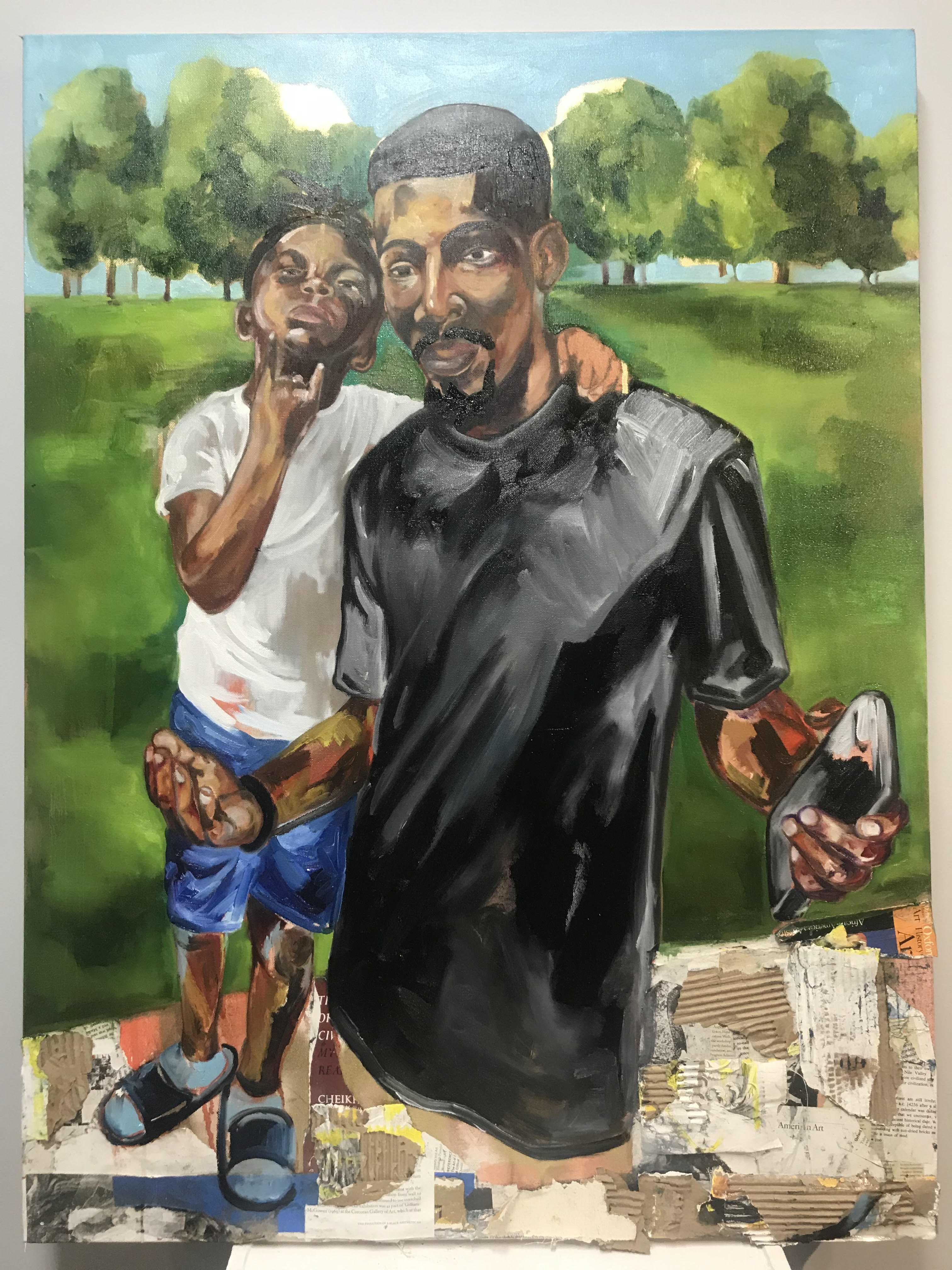 What inspires you in your work?
MC: What inspires me in my work is creating in the unknown, within my new style of painting I've learned to allow the paint to be in control & I just guide it to the right spot!
What does Black History Month mean to you and how does it influence your work?
MC: Black History is 365 days a year for me EVERYDAY!!!!!  This month influences me to continue down the path of success that our past leaders sacrificed so much for!
What is the importance of diversity when it comes to art?
MC: Diversity is very important in art because there aren't many black representations in galleries from curator to artist.  Diversity is needed to level out the playing field. Blacks must be given the chance & spotlight needed to push the demand forward. Diversity in this sector allows the youth/emerging artist to know it's possible.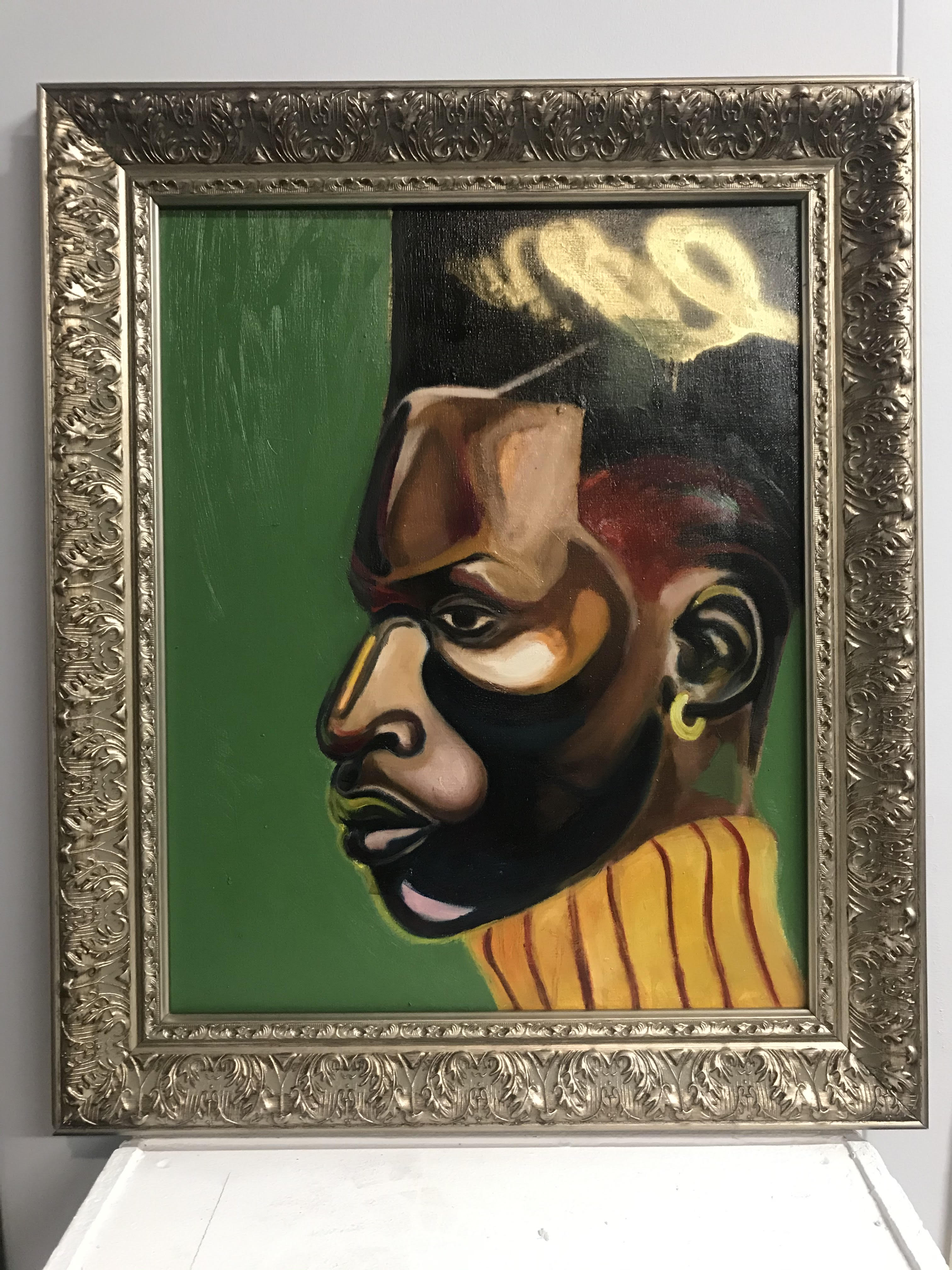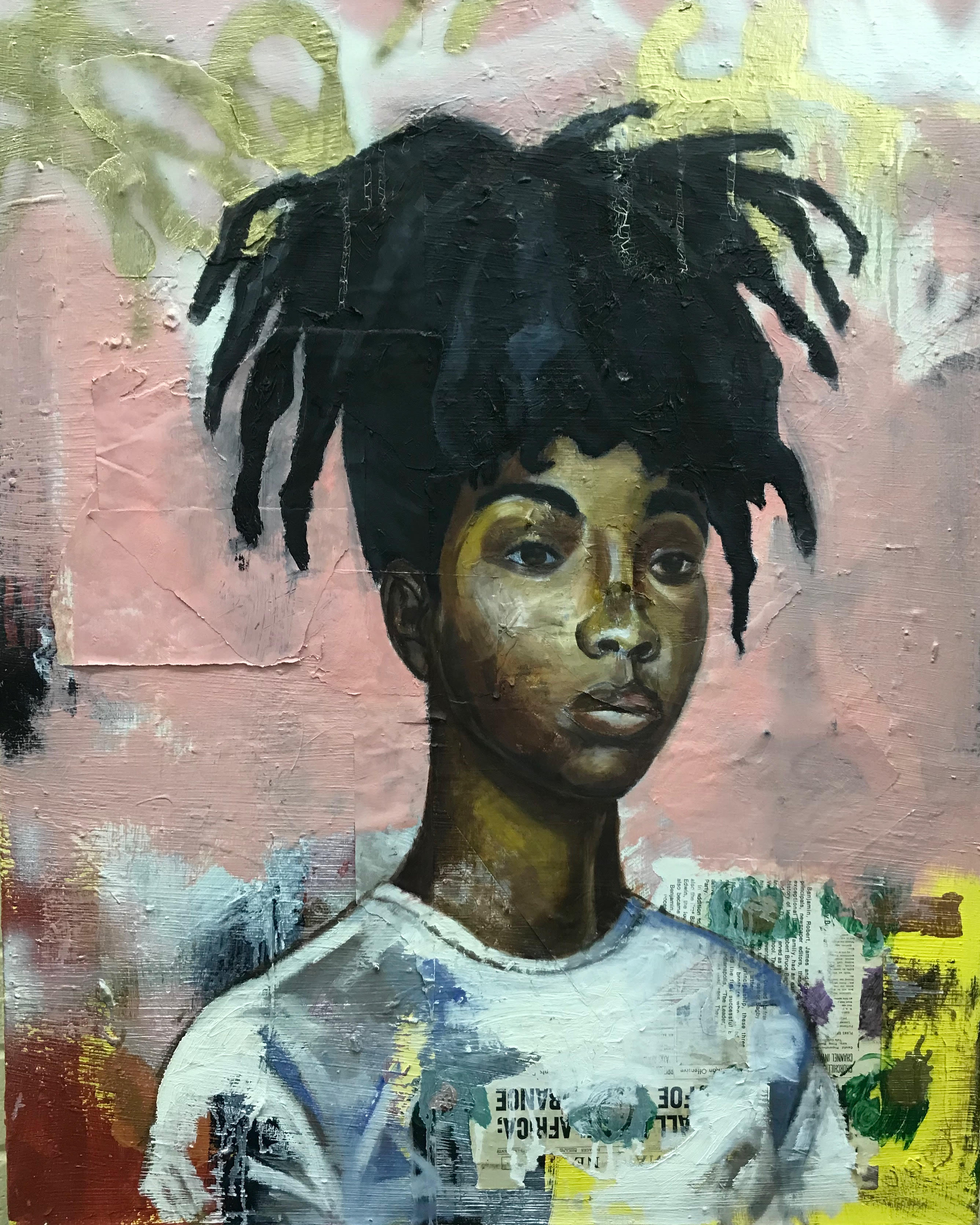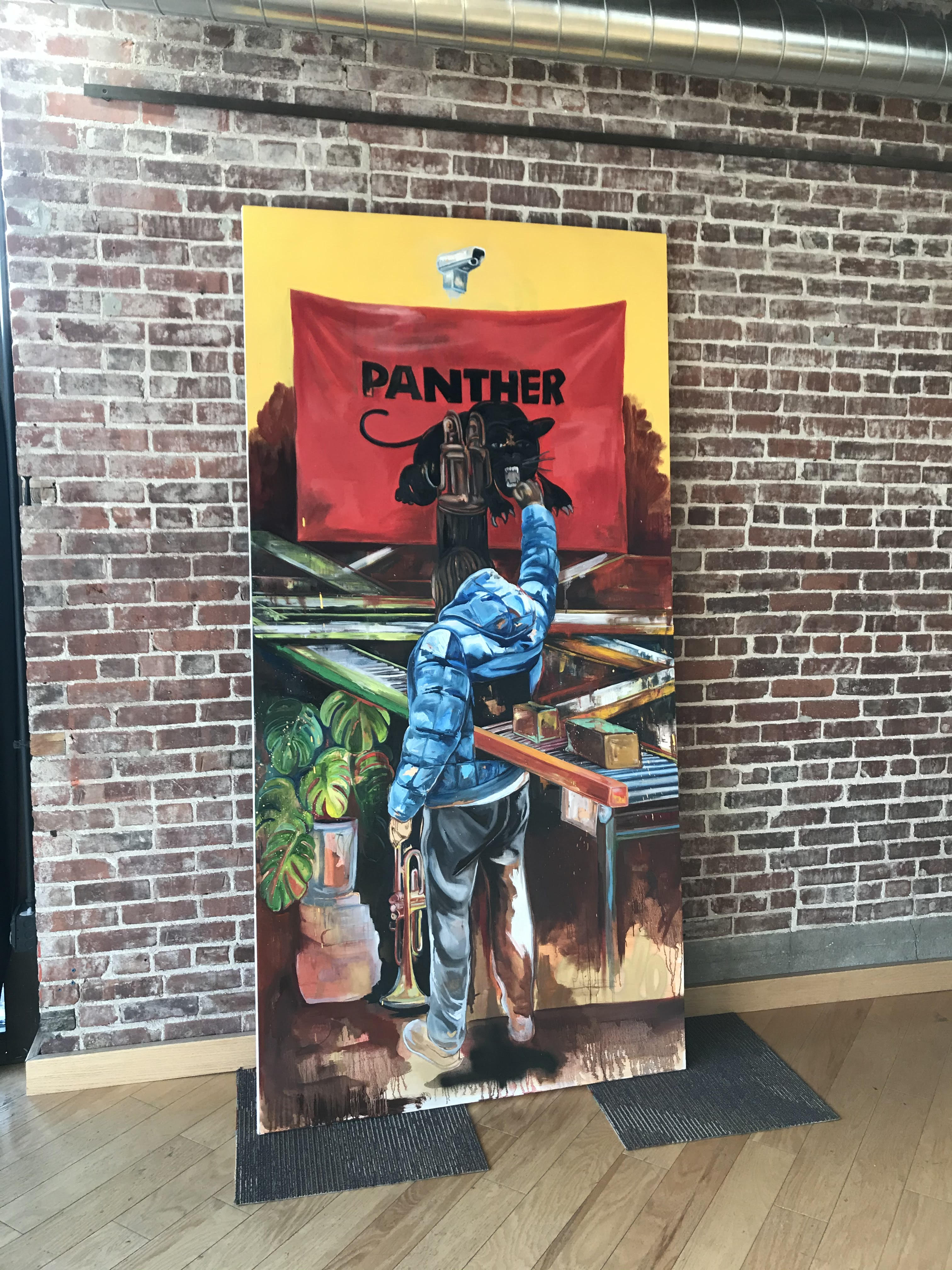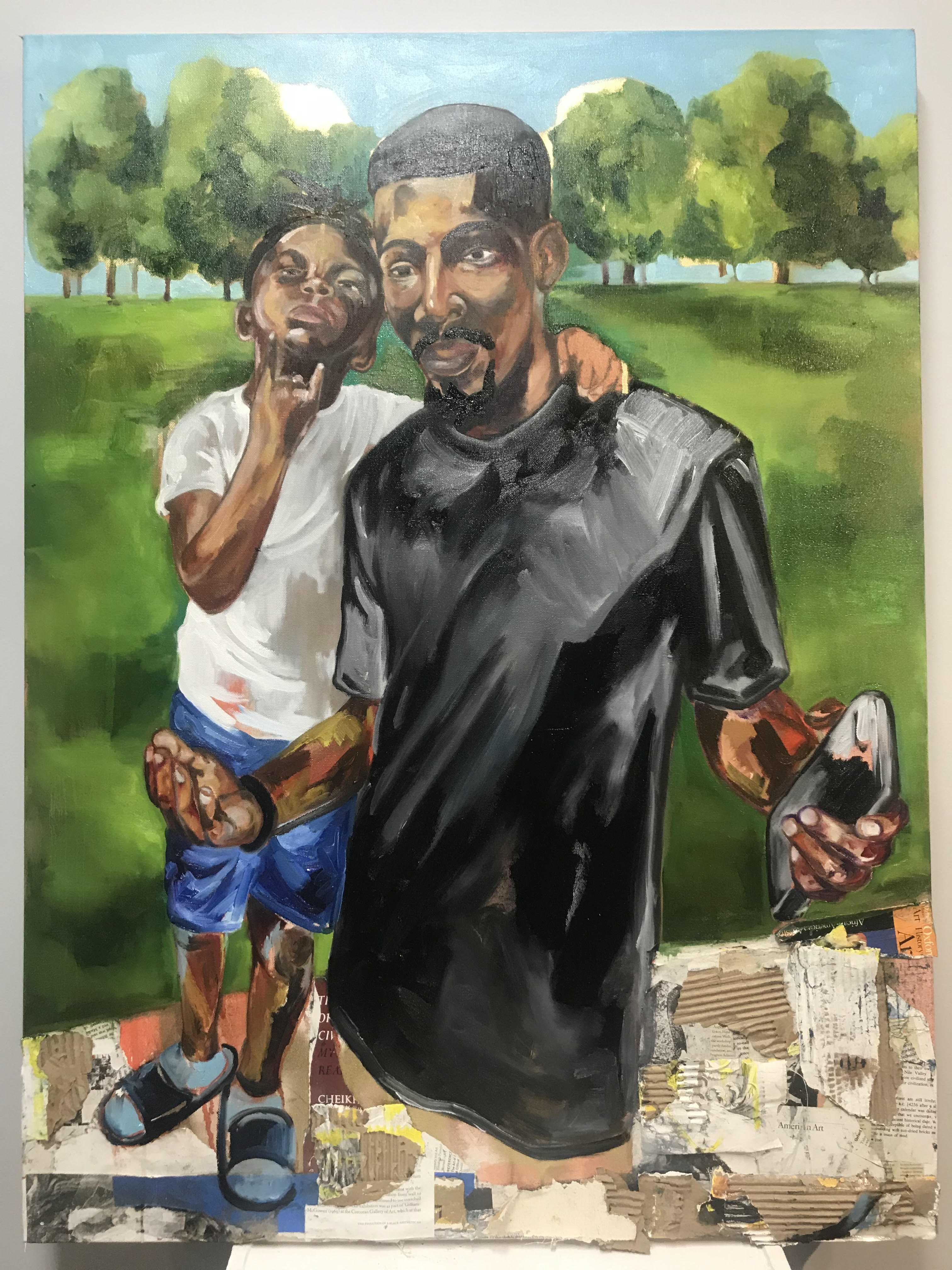 How do you celebrate Black Art?
MC: I celebrate black art & black artists by collaborating, buying, & promoting them online & in person!
What projects are you working on currently and/or would like to work on in the future?
MC: Currently I'm working on my solo show in May & another show at the Indianapolis Airport! My biggest goal is to provide affordable housing/studios for emerging & working artists.
Give Matthew some love on social media and check out his solo show in May! If you would like to be featured by AIGA Indianapolis, you can reach out to us by emailing Justin Muse at justin@indianapolis.aiga.org